Our basil plant is in need of Last Rites.
We ran out of Nutella this morning.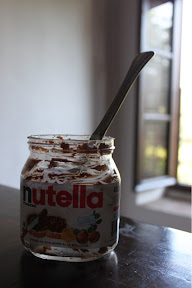 Scott and I have exhausted every English-language non-romance book in our little library, and although he would force himself to translate Turkish before stooping to Danielle Steel, I don't have that much pride. I'm in the middle of a book now that uses phrases like "panther leap of arousal" and where people quiver and feel ravenous all the time. Very demoralizing.
Our laundry pile is beginning to rival the bell tower for tallest structure in the village.
And most importantly, we miss all of you. We leave at 4:15 am local time tomorrow to head for the airport, and I don't know if I'll get another post up before then. See you all stateside on Saturday!